Upcoming and Recent Events
2023 Wall Calendar Available
The Bridgewater Land Trust is pleased to offer a 2023 Wall Calendar featuring  photographs and historical descriptions of local farms and barns. The calendars will be available in November. The cost (including shipping) is $20 per calendar.  If you are interested in a calendar(s) please email Julie Stuart at julie@bridgewaterlandtrust.org.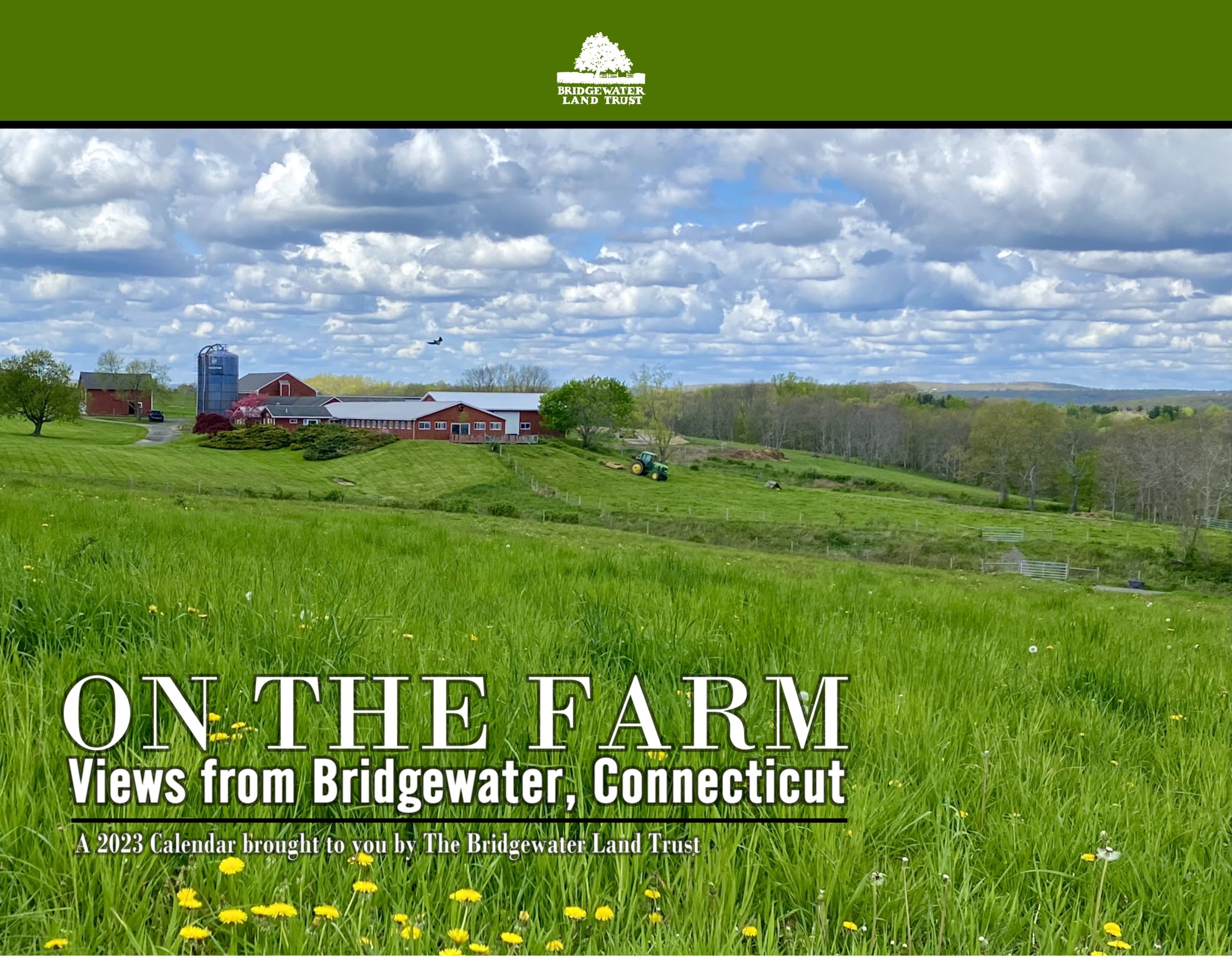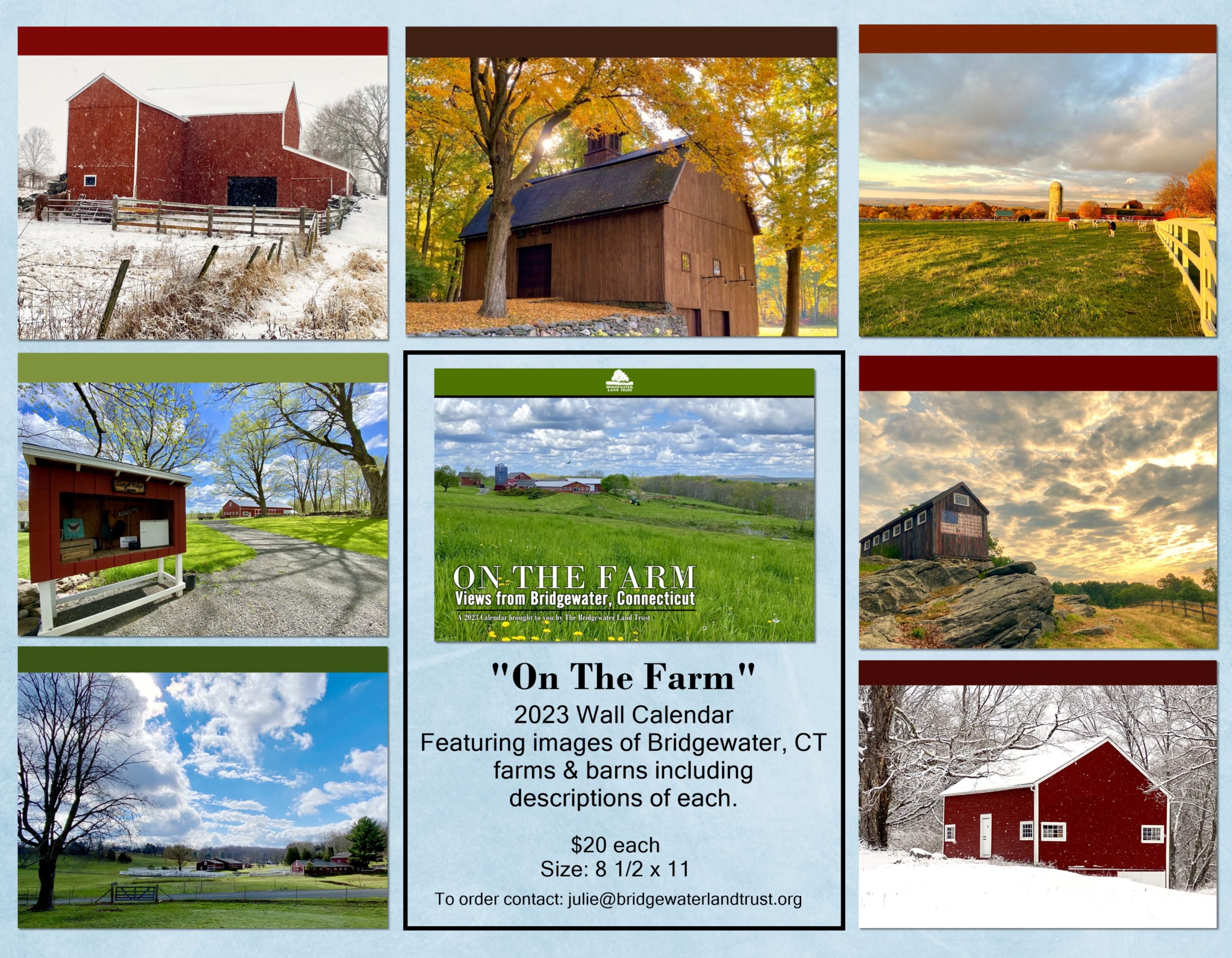 More about our Annual Events and Other Activities
Bridgewater Land Trust proudly produces a variety of social, fundraising, educational, and partnered events throughout the year to provide opportunities and ways we can together:
Share more about our organization as well as explore future growth and common-cause relationships
Highlight our current projects and goals, celebrate our acquisitions, and fund our mission
Recognize and honor our valued members, land donors, volunteers, and board
Host partnered educational programming with esteemed local, regional, and national affinity organizations, experts, and speakers
Enrich our sense of place in community while we 'enjoy the view' and 'savor the harvest' of our collective labors
Our events, from grand to intimate, casual to formal, are integral ways we continue to convey our evolving history, fortify our mission and fund our sustainable future. If you'd like to speak with someone regarding events or partnerships, or you'd like to personally host an informative, fundraiser gathering, please contact our offices. Bridgewater Land Trust is committed to working collaboratively to preserve and celebrate in service of our lands and legacy.